Rock Climbing Wall Rental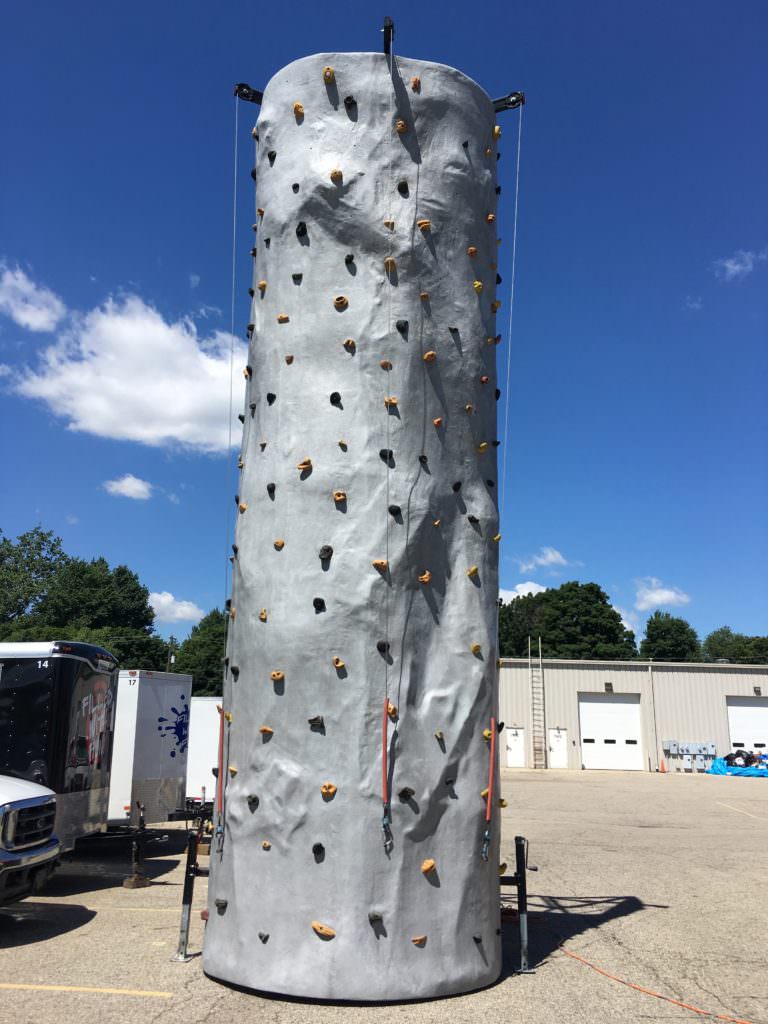 A Rock Wall is an exciting activity to add to any special event! We provide rock walls and mobile climbing walls for events in Michigan, Ohio, Indiana, Illinois, Wisconsin and surrounding areas. The rock wall is appropriate for all ages, and is a very visual addition to any festival or event. We provide rock walls for school carnivals, festivals, colleges, company picnics, parties and other special events.
Our rock wall is 24 feet high and has 3 climbing faces. The climber uses a harness and begins climbing up the rocks using handholds while secured with a safety line that is self-belaying (it automatically lowers the climber as they descend from the top of the wall).
Rental Set-up requirements – Approximately a 15′ X 30′ area is needed to setup (the trailer stays attached to the wall). You will also need an area free of low wires and branches, about 25-30 feet high. No electrical power is needed.