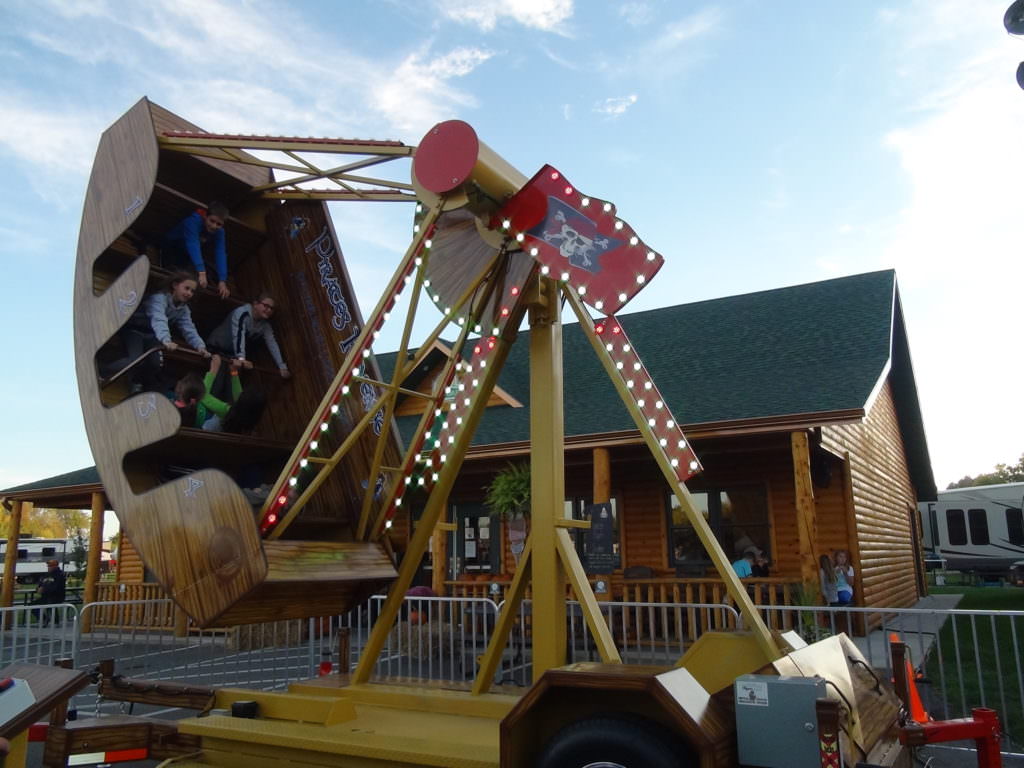 Get aboard the Pirates Revenge for a journey across the seas! This mini pirate ship carnival ride rental is perfect for any company picnic, festival, school event or carnival. Up to 12 riders at one time can ride Pirates Revenge and comes complete with an LED light show and music for the voyage! Pirates Revenge swinging ship ride is available for rent in Michigan.
Click Here to view a video of Pirates Revenge in action!
Call us today to rent Pirates Revenge!
Rental Set-up requirements – 45′ by 45′ ground area and electric power.