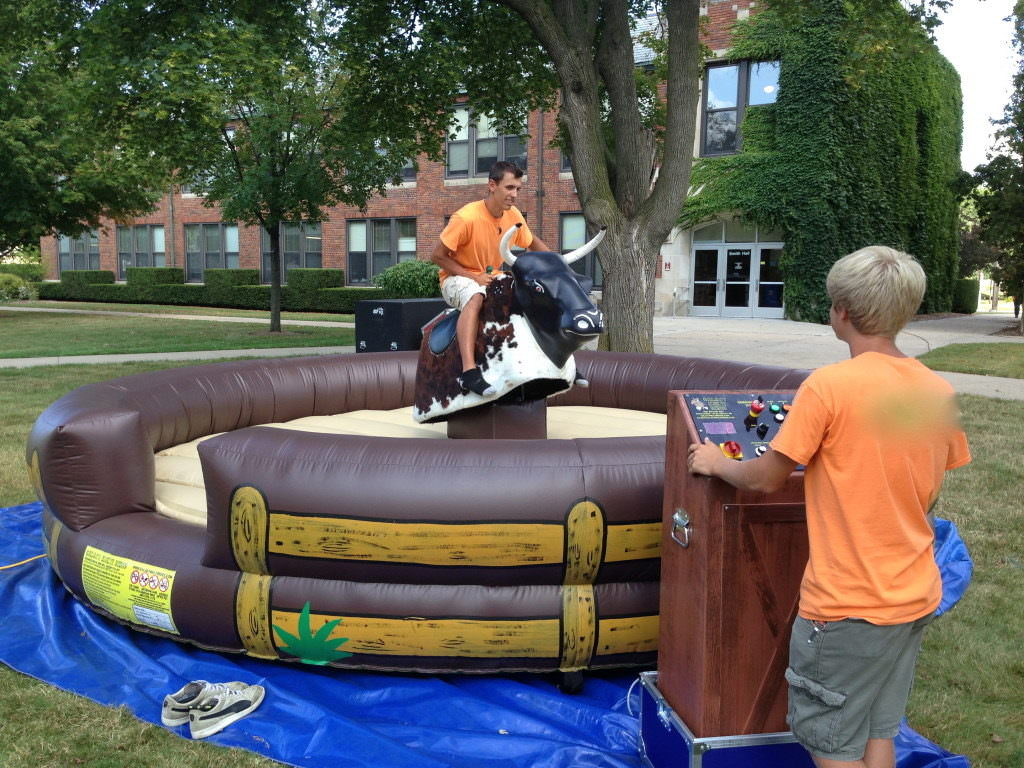 Ride 'em Cowboy! Come ride the mechanical bull, if you can stay on. The mechanical bull brings the rodeo to any party! Our Mechanical Bull is great for school events, college events, company picnics, youth groups, church groups, church festivals, carnivals, festivals, county fairs, state fairs, and other events.
We are fully insured to provide the safest Mechanical Bull rentals in Michigan and all over the Great Lakes region. Our Mechanical Bull is one of the safest attractions you can have at your School, Church, Company Party/Picnic, or Private Event. For safety, it is surrounded by an inflatable arena, and computer controls are managed by a professionally trained operator. Call today to find out more about having a mechanical bull at your next event!
Rental Set-up requirements – The mechanical bull requires 18′ X 18′ ground area and electrical power is required.