Leaps and Bounds is an exciting new inflatable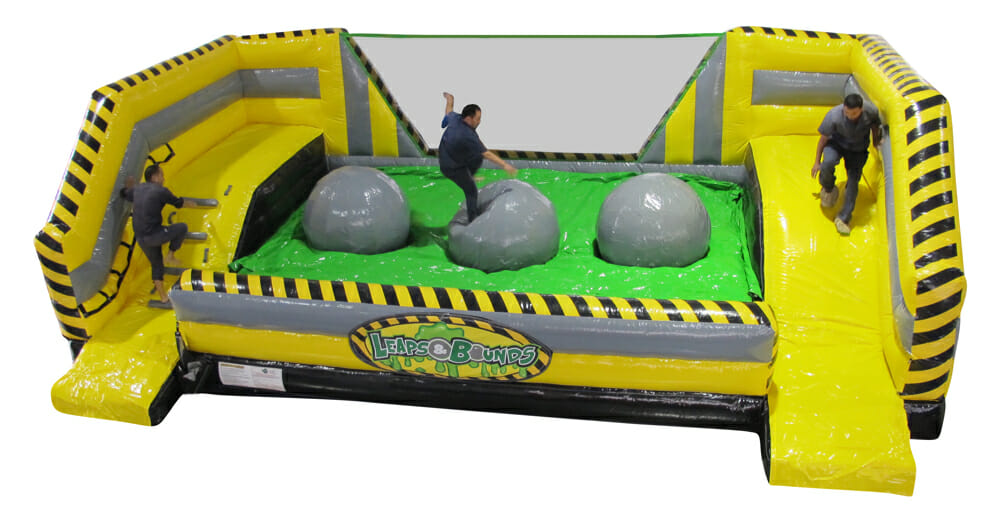 attraction that challenges riders to get from one platform to the other while bouncing on the 3 inflated balls. If the rider loses their balance, they fall onto the Zero Shock Technology inflated landing bed. This attraction is different, fun and definitely safe!
We recommend renting the Leaps and Bounds inflatable for ages 8 and up and for events like senior all night parties, company picnics, college events, youth groups and any teen & Adult related events!