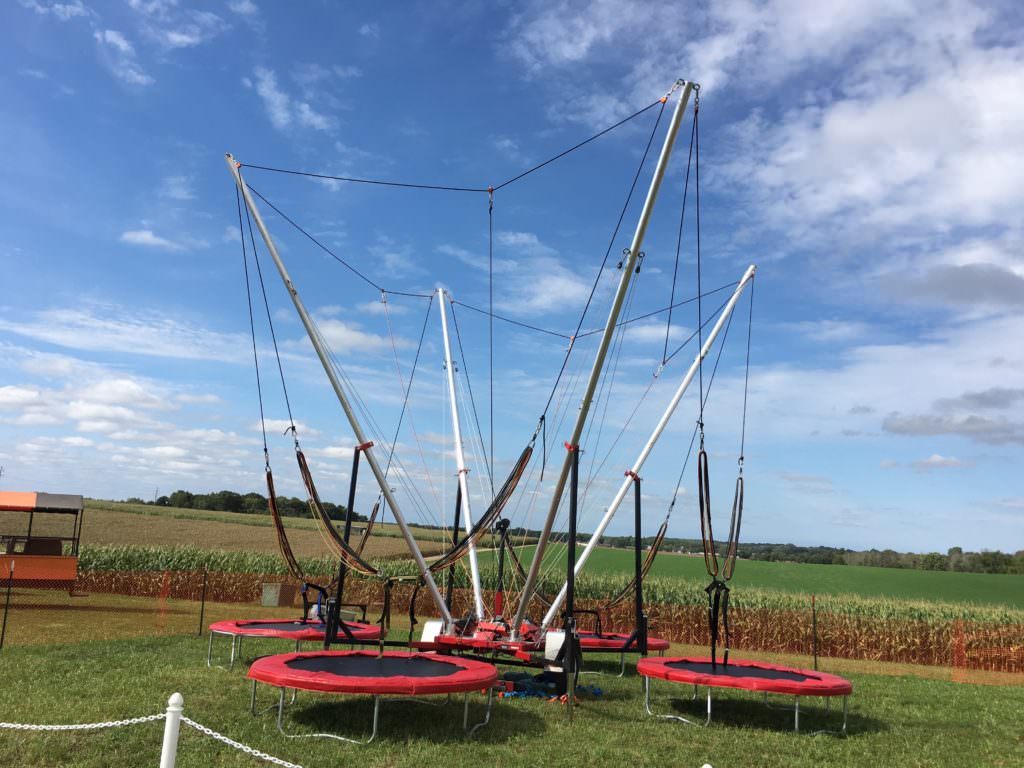 Quad Bungee Trampoline
Our bungee trampoline is great for large events! There are four jumping surfaces to give more participants an experience of a lifetime. Secured safely in an adjustable harness, participants are free to experiment with acrobatic movements or to simply jump as high as they can. Imagine jumping 24′ into the air and doing flips all while you are safely centered in the middle of a trampoline! Great fun for all ages. Weight minimum is 20lbs, weight maximum is 200lbs.
Rental Set-up requirements – Approximately a 40′ X 40′ area is needed to setup. You'll need an area free of low wires and branches, about 25-30 feet high. Electric power is required to operate the unit (220 watt, 30 amp service is required) or we can supply a generator.