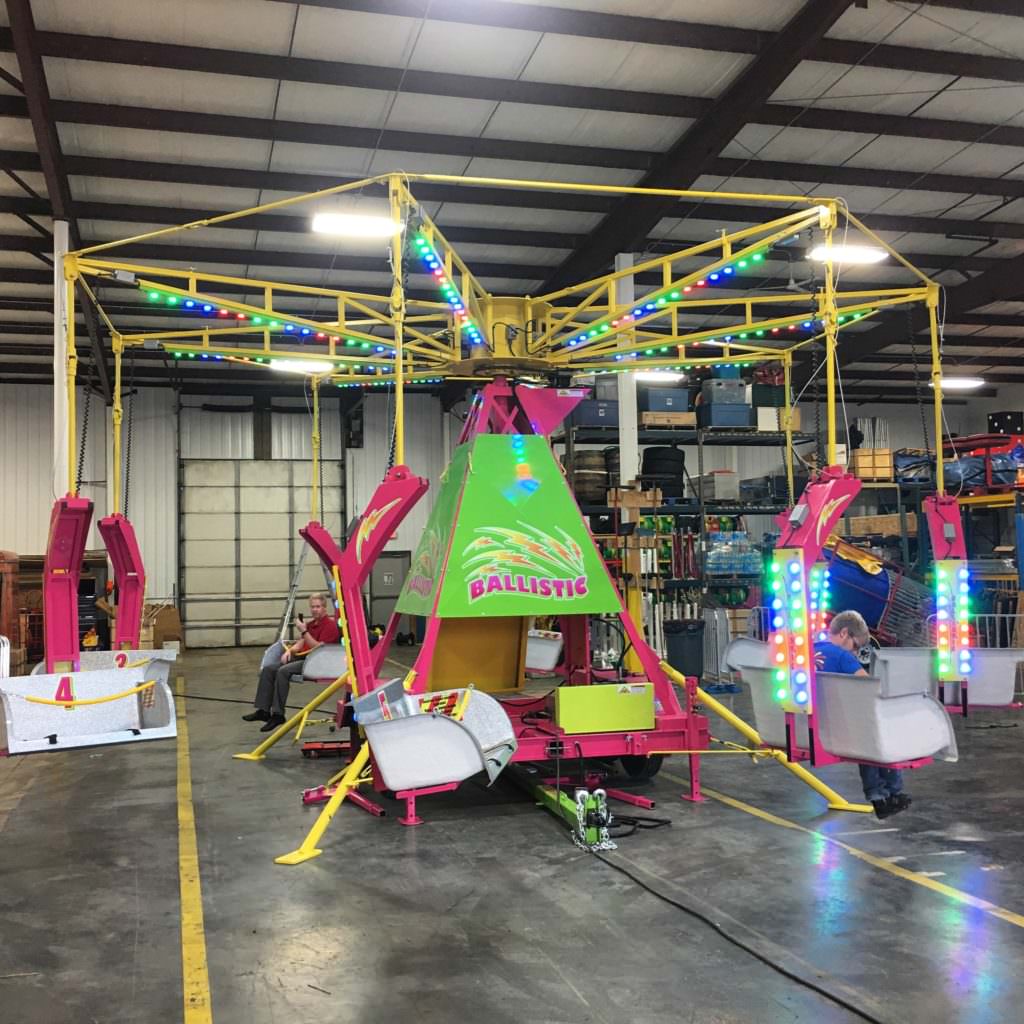 Our Ballistic swing ride seats up to 16 riders and spins at 16 rotations per minute-it's fast! The Ballistic swing carnival ride comes complete with an LED light show and even has music that plays during the ride. Ballistic is available for rent in Michigan including Grand Rapids, Muskegon, Kalamazoo, Lansing and Detroit.
Click Here to view a video of Ballistic in action!
Call us today to rent Ballistic!
Rental Set-up requirements – 45′ by 45′ ground area and electric power.