Atomic Run Obstacle Course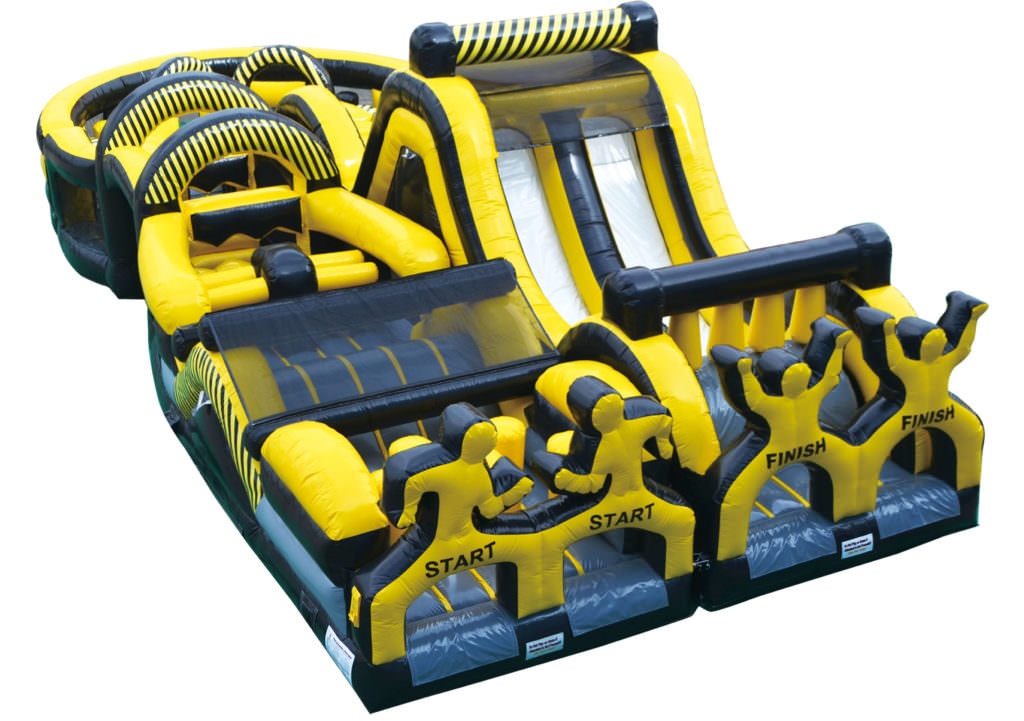 The Atomic Run obstacle course is huge! With about 100 feet of obstacle length, this will surely put anyone out of breath. Two participants race each other to see who can get to the end first!
Rental Set-up requirements – 22′ X 50′ ground area is needed an no low wires or branches 18′ high. Electric power is required to run the blowers.