Carnival Rides are a staple to many events! Take a look at some of our amusement ride rentals available for your next event. From the classic rock wall to the sizzling Ballistic Swing, our rides are sure to leave an impact at your event and leave your guests saying "WOW!" Call or email us today to learn more about our portable carnival ride rentals in Michigan!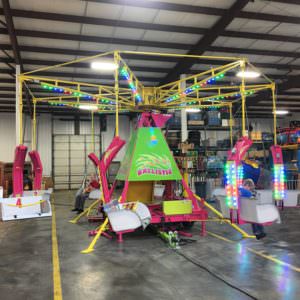 Our Ballistic swing ride seats up to 16 riders and spins at 16 rotations per minute-it's fast! The Ballistic swing carnival ride comes complete with an LED light show and even has music that plays during the ride. Ballistic is available for rent in Michigan including Grand Rapids, Muskegon, Kalamazoo, Lansing and Detroit. Click…
Read More
Are you ready to find out how we can help?